Sunshine Camp Events
We host a variety of major events each year that ensure thousands of children and young adults with disabilities and city youth in our community have the opportunity to attend programs at the Sunshine Camp every year – we couldn't do what we do without the support of donors and sponsors of these events. We are well under way in planning our events for the upcoming year, check out our event list below and stop back often for updated information and sign up links.
Sunshine Valentine
February 14, 2023
This Valentine's Day, give your loved ones some Sunshine! Our complete Val
entine's Day packages offer a variety of flowers, chocolates, wine, and more. Your sweetheart will feel the love and will know they made a difference – every package includes a story from a Sunshine Camper, highlighting the real impact you've made with your purchase.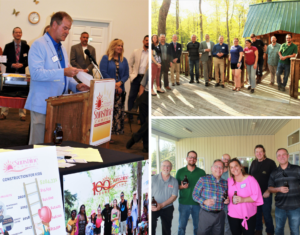 Construction for Sunshine Kids
May 3, 2023
The Rochester Building and Construction Trades Council and Builders Exchange of Rochester join forces on the Construction for Sunshine Kids reception, which raises funds for Rochester Rotary Sunshine Camp. The organizations and their members have sponsored this event for nine years.
Sunshine Camp Carnival
July 13, 2023
Join us for our annual Sunshine Camp Carnival on Thursday, July 13th starting at 5:30 am. The carnival will feature a dunk tank, bounce houses, face painting, games, train rides, and a parade. There will not be a dinner provided this year and therefore the event will be free to attend.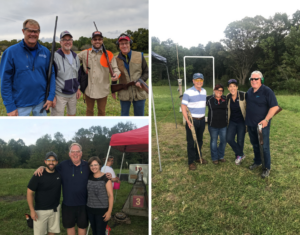 Shirley Isaac Memorial Clays Tournament
August 1, 2023
Shirley Isaac passionately worked with the Rochester Rotary Sunshine Camp. This tournament directly benefits the children attending camp and the fully accessible playground that was built in her honor.
Sunshine Camp Golf Invitational
August 21, 2023
Rochester Rotary holds an annual golf tournament to benefit Rochester Rotary Sunshine Camp, a fully accessible summer camp in Rush, N.Y. for children and adults with disabilities. The tourney is held every August.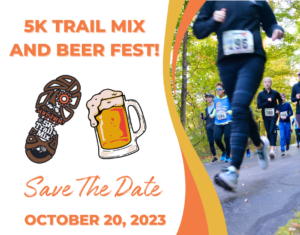 Sunshine Camp 5K Trail Mix & Beerfest
October 20, 2023
Join us for our Annual Sunshine Camp Trail Mix 5K. This year finish strong at our Beerfest. Running not your thing? Just come for the beer!
Check out the course for our 5K! You get a great view of the camp just as the trees are beginning to change.