Camp is a place where magic happens and people meet lifelong friends!
Rochester Rotary Sunshine Camp is a fully accessible residential summer camp that has met the needs of children with paralysis and other physical challenges and their families since 1922.
Each summer, more than 2,500 children and young-adult campers (ages 7 to 21 years old) with disabilities take advantage of this 157-acre campground in Rush, N.Y. It is the only camp facility of its kind in Greater Rochester that gives children with special needs unique overnight camping experiences.
Rochester Rotary Sunshine Camp is owned by Rochester Rotary Charitable Trusts Inc. and operated by the Rochester Rotary Club. The facility hosts summer camps held by Rochester Rotary as well as eight partner agencies.
Sunshine Camp offers state-of-the-art experiences for campers, including a rock climbing wall, zipline, Olympic sized swimming pool, archery course, fully accessible wooden treehouse, and the Gizzi Family Sensory Center.
Sunshine Camp is Celebrating 100 Years!
This year the Rochester Rotary Sunshine Camp is celebrating our 100th anniversary of serving those with disabilities in our community. Throughout the year we will be celebrating this milestone through numerous programs, our major fundraising events, and an anniversary celebration this fall at the Camp.
We would not be able to support city youth and those with disabilities if it wasn't for the incredible generosity of our donors.
We hope you celebrate with us!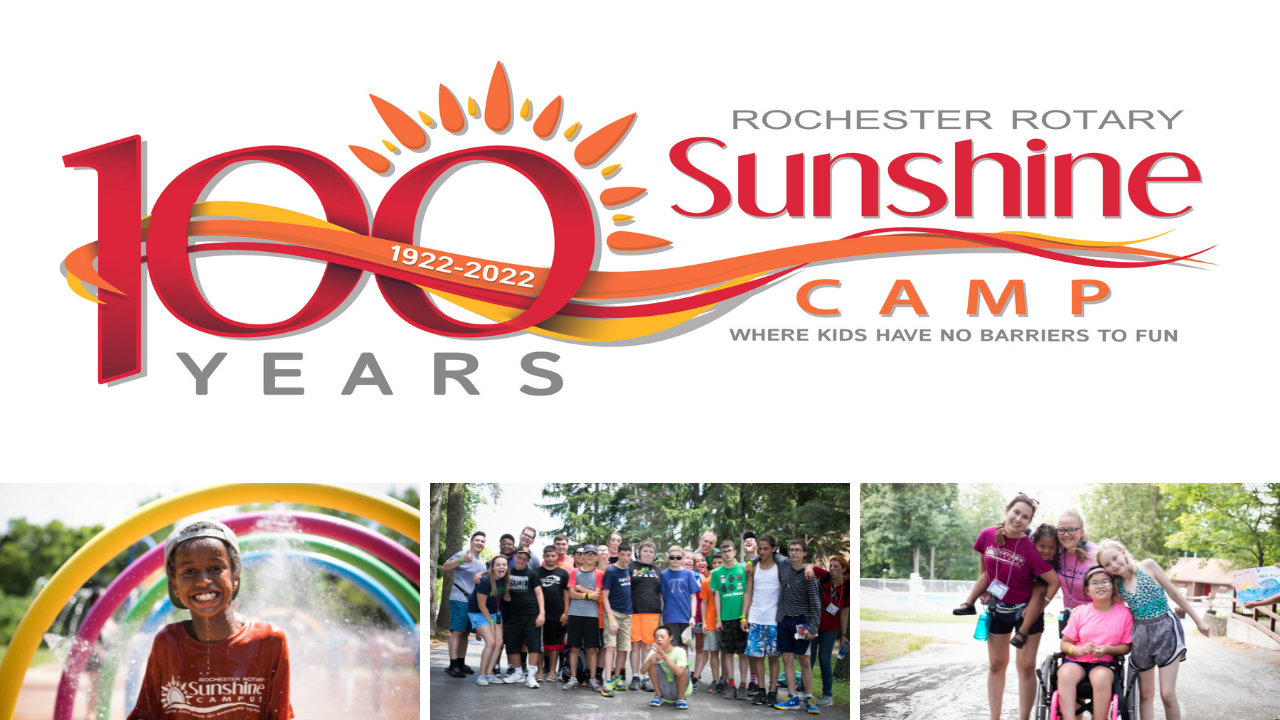 Road Rally and Chicken BBQ
Saturday, June 4th
We will be holding a Road Rally starting at Durand Eastman Park, the Sunshine Camp's first location, and ending at our current location in Rush, NY. We will also be holding a Chicken BBQ at the camp for the general public to come out and see the classic cars.
The Chicken BBQ meal includes chicken, coleslaw, potatoes, and a roll. We will be selling them at a pre-sale price of $14. You can pick up your meals between noon and 2 pm. Feel free to stick around to look at the cars or take it to go!
We will be selling meals the day of for $15 starting at noon until they are gone!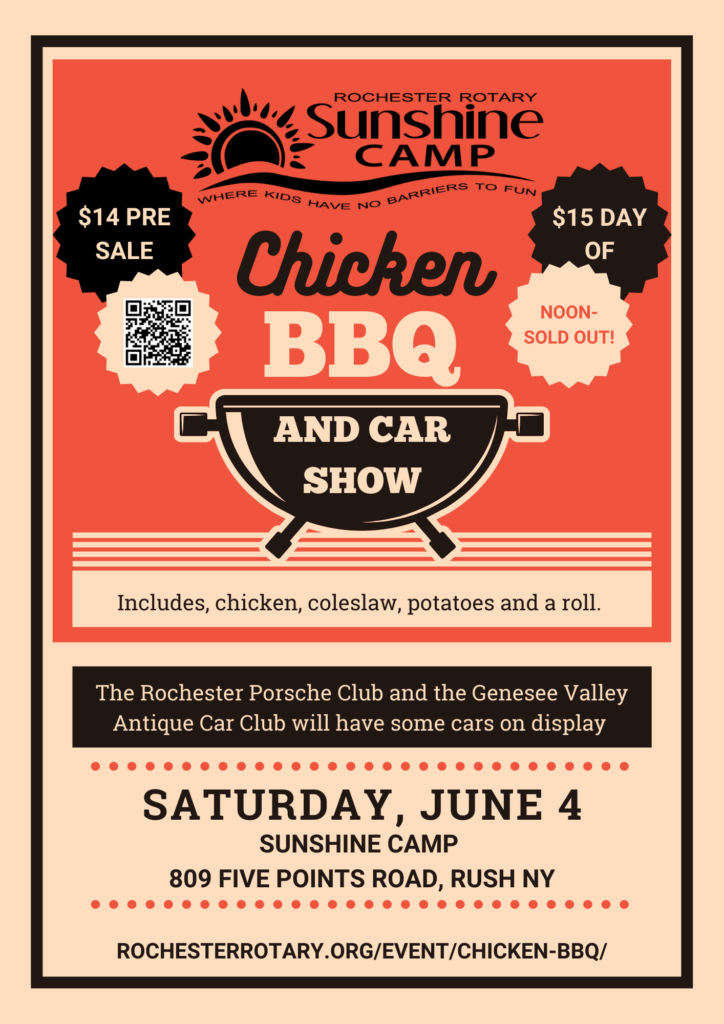 Sunshine Camp Trail Mix Run 2022
Sunday, October 9th
We will be holding our annual Sunshine Camp Trail Mix 5k and 10k on Sunday, October 9th at the Sunshine Camp. Use the button below to sign up!
New this year!
2022 Sunshine Trail Mix Roll + Stroll
Saturday, October 8th
Saturday, October 8 (the day before the 5K +10K run) we are hosting the 2022 Sunshine Trail Mix Roll + Stroll, a 1-mile fully accessible course.
Attend an Event Supporting the Sunshine Camp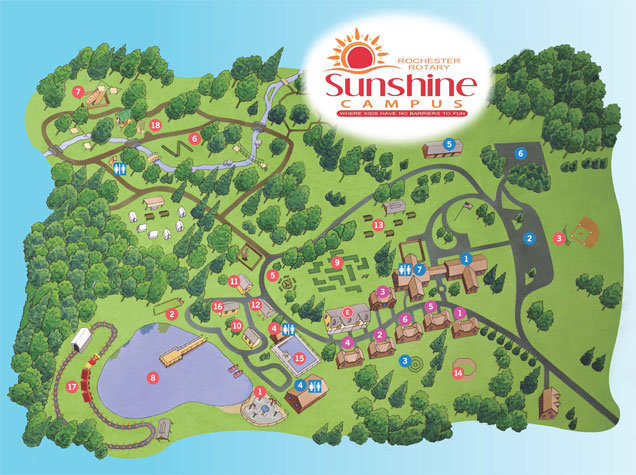 Is your Non-Profit Group looking to hold a retreat?
Consider utilizing the many beautiful spaces at the Rochester Rotary Sunshine Camp. The Camp is available for rental by Non-Profit Organizations in the Fall (September 1 - November 30) and Spring (March 1-Memorial Day).