Camp is a place where magic happens and people meet lifelong friends!
Rochester Rotary Sunshine Campus is a fully accessible residential summer camp that has met the needs of children with paralysis and other physical challenges and their families since 1922.
Each summer, more than 2,500 children and young-adult campers (ages 7 to 21 years old) with disabilities take advantage of this 157-acre campground in Rush, N.Y. It is the only camp facility of its kind in Greater Rochester that gives children with special needs unique overnight camping experiences.
Rochester Rotary Sunshine Campus is owned by Rochester Rotary Charitable Trusts Inc. and operated by the Rochester Rotary Club. The facility hosts summer camps held by Rochester Rotary as well as eight partner agencies.
Sunshine Campus offers state-of-the-art experiences for campers, including a rock climbing wall, zipline, Olympic sized swimming pool, archery course, fully accessible wooden treehouse, and the Gizzi Family Sensory Center.
Sunshine Valentine
February 12th & February 13th
Sunshine Valentine is back! Give your loved ones some sunshine this Valentine's Day. We are offering 4 deluxe packages to choose from. We have brought back some classics along with new and exciting offers.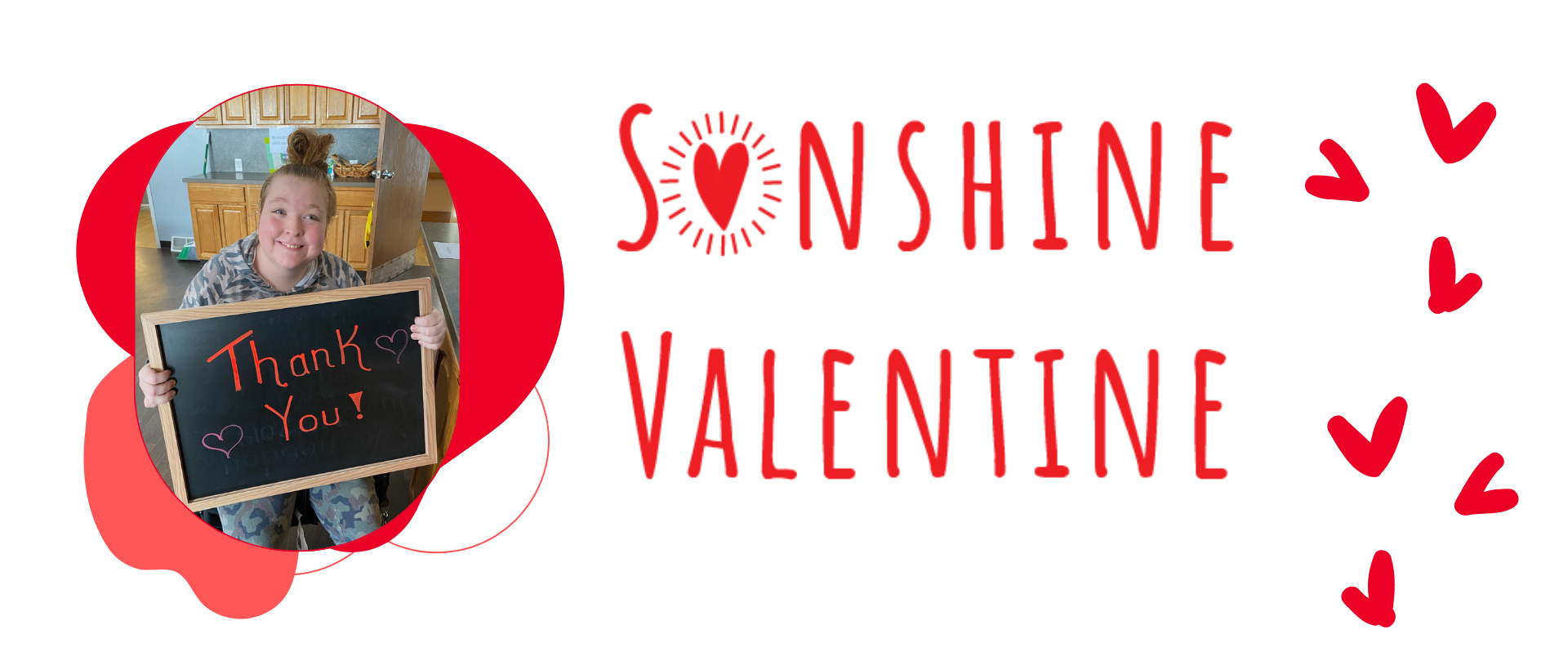 Attend an Event Supporting the Sunshine Campus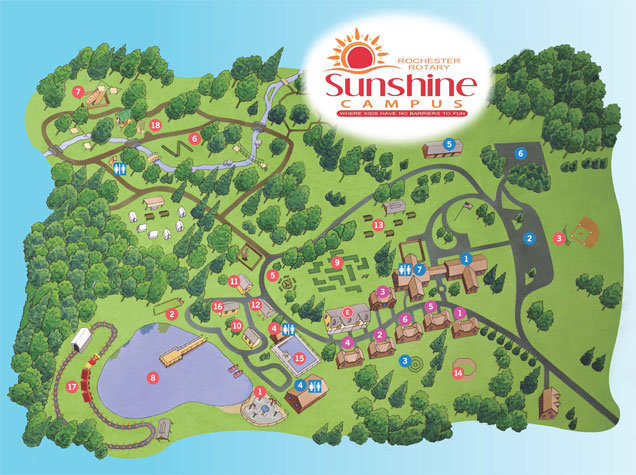 Is your Non-Profit Group looking to hold a retreat?
Consider utilizing the many beautiful spaces at the Rochester Rotary Sunshine Campus. The Campus is available for rental by Non-Profit Organizations in the Fall (September 1 - November 30) and Spring (March 1-Memorial Day).