Camp is a place where magic happens and people meet lifelong friends!
Rochester Rotary Sunshine Camp is a fully accessible residential summer camp that has met the needs of children with paralysis and other physical challenges and their families since 1922.
Each summer, more than 2,500 children and adult campers with disabilities and city youth take advantage of this 157-acre campground in Rush, N.Y. It is the only camp facility of its kind in Greater Rochester that gives children with special needs unique overnight camping experiences.
Rochester Rotary Sunshine Camp is owned by Rochester Rotary Charitable Trusts Inc. and operated by the Rochester Rotary Club. The facility hosts summer camps held by Rochester Rotary as well as eight partner agencies.
Sunshine Camp offers state-of-the-art experiences for campers, including a rock climbing wall, zipline, Olympic sized swimming pool, archery course, fully accessible wooden treehouse, and the Gizzi Family Sensory Center.
Tulsa's best-known cook, Nettie Williams McBirney, was a nationally known culinary problem-solver who certainly did cut a "die-dough" when she was "Aunt Chick" in her Tulsa World cooking column.
Her Christmas cookie cutters, launched in 1948, are cherished today as treasures from antique shops. The sweet fashion of her Christmas cutting molds was of a Santa, a star, a Christmas tree, a toy-filled stocking. They were sold by millions all over the world.
Forming holiday traditions around the world for 75 years, to celebrate Aunt Chick's is donating $2 of every limited edition Santa cookie cutter sold to Rochester Rotary Sunshine Camp
Sunshine Syrup
Since 1922, Rochester Rotary Sunshine Camp has supported children and young adults with developmental and physical challenges. Each summer more than 2,500 campers enjoy our 157-acre campus located in Rush, NY.
Maple trees that adorn the property absorb and retain the summer sunshine, and love and laughter that emanate from our campers, staff, and Rotary members. As such, the trees are later tapped and Rochester Rotary is able to produce the finest Pure New York Maple Syrup, made with only three all-natural ingredients: Sunshine, Laughter, and Love. Started by Butch Alexander in 2018.
Orders can be picked up at the Rochester Rotary Office located at 180 Linden Oaks, Suite 200, Rochester NY or at the Sunshine Camp located at 809 Five Points Road, Rush NY.
We have limited 8 oz, 16 oz, and 32 oz bottles available! Don't wait to order!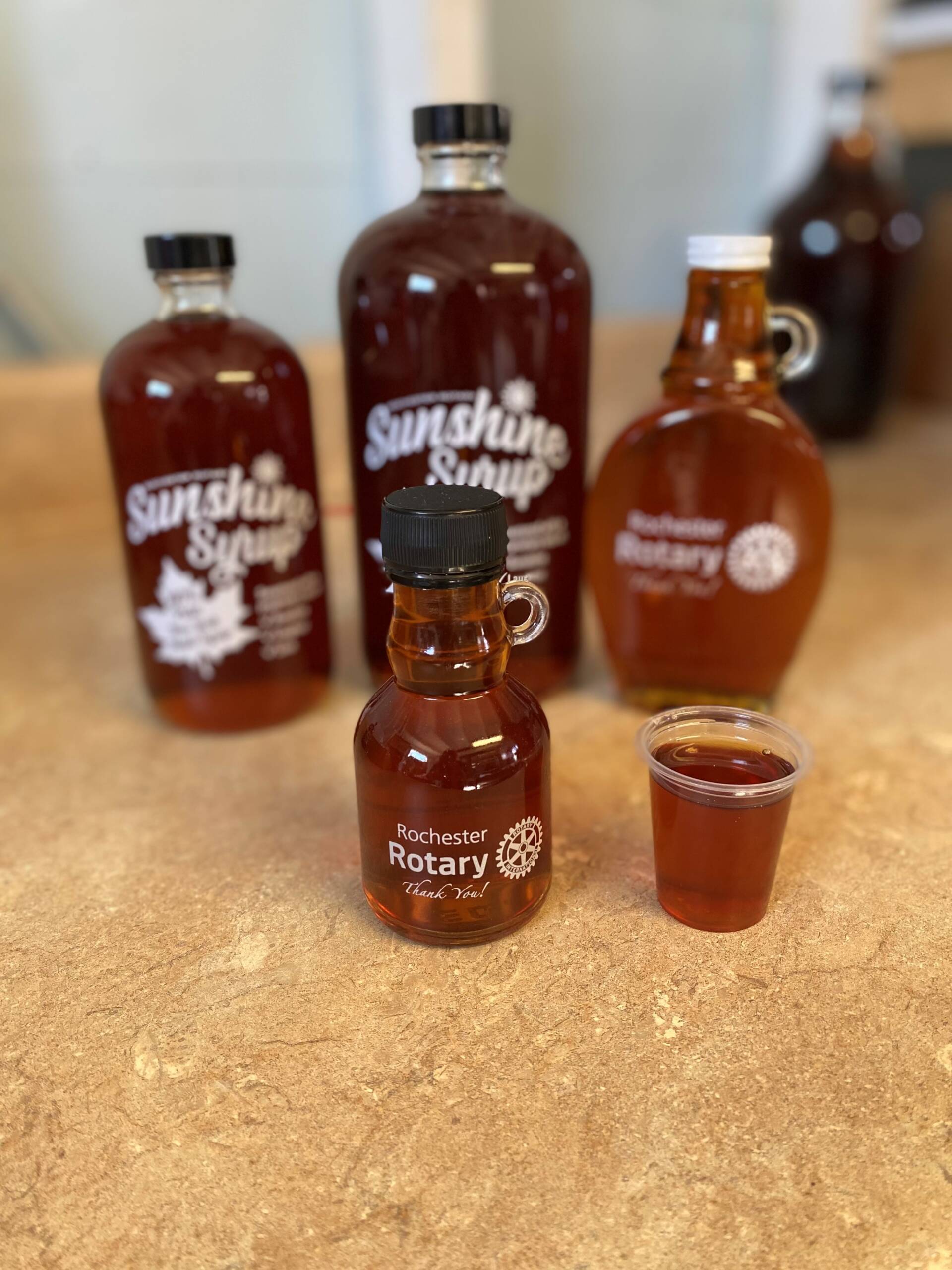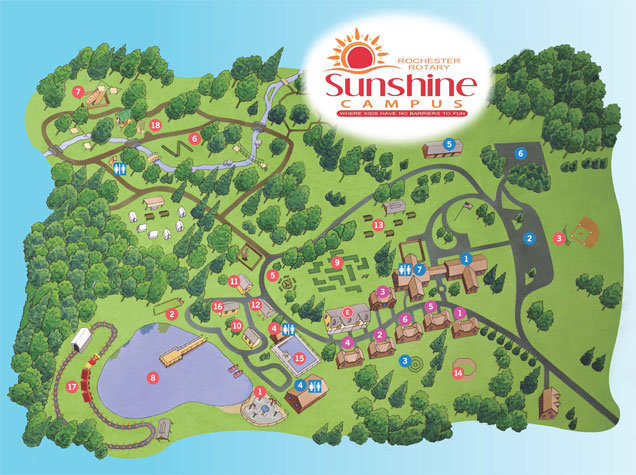 Is your Non-Profit Group looking to hold a retreat?
Consider utilizing the many beautiful spaces at the Rochester Rotary Sunshine Camp. The Camp is available for rental by Non-Profit Organizations in the Fall (September 1 - November 30) and Spring (March 1-Memorial Day).